A #SS16ers post for ReadWriteLove28 on how my high school experience inspired Liars and Losers Like Us! Complete with Preorder Incentives and a Giveaway!
Readwritelove28
It's time to meet the 17th featured author of the SSS! Introducing…Ami Allen-Vath!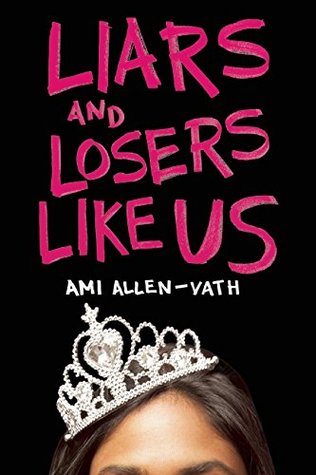 Publisher: Sky Pony Press
Keep calm and make it to prom night—without a legit panic attack.
For seventeen-year-old Bree Hughes, it's easier said than done when gossip, grief, and the opportunity to fail at love are practically high-fiving her in the hallways of Belmont High.
When Bree's crush, Sean Mills, gives her his phone number, she can't even leave a voicemail without sounding like a freak. Then she's asked to be on Prom Court because Maisey Morgan, the school outcast nominated as a joke, declined. She apologizes to Maisey, but it's too late. After years of torment and an ugly secret shared with their class's cruel Pageant Queen, Maisey commits suicide. Bree is left with a lot of regret…and a revealing letter with a final request.
With Sean by…
View original post 1,324 more words